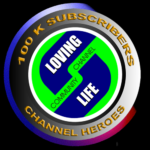 VIKING BOER
Moderator
I will dearly miss you my Loving Life Doedie.
I know the Loving Life Live Streams chats will be a bit empty without you there. We all will miss you there. Thank you also for being a friend on Facebook and for all the Messenger chats you and I had.
We will one day meet again in our Holy Father's House.
R.I.P.