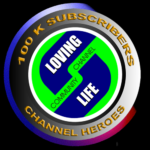 VIKING BOER
Moderator
WHAT A FILTHY PIECE OF USELESS HUMAN FLESH I AM !!!!!!
BUT JESUS CHRIST DIED FOR ME AND FORGAVE ME FOR MY SINS WHEN I CRIED OUT TO HIM.
I am now dead in myself and alive in JESUS CHRIST, my Savior.
Every step I take, every breath I take,
IS now by the grace of GOD, JESUS CHRIST, through HIS HOLY SPIRIT.
What about you, my friend?