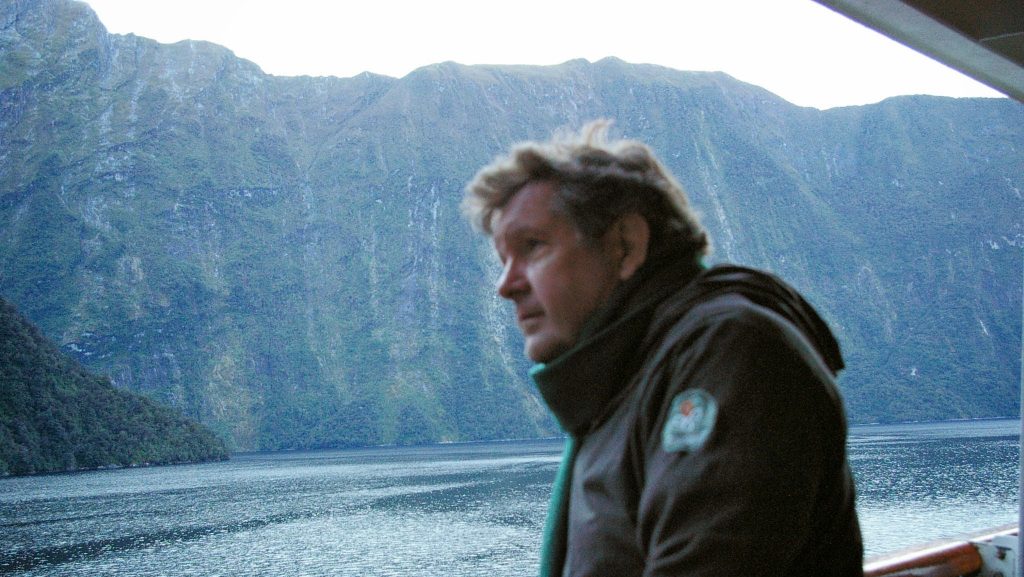 Scott Balson (image above) is based in Australia and is the HEART and SOUL of this Community Channel. His love for Africa and specifically South Africa is fast reaching legendary status.
Scott dedicates his life and countless hours a day, to broadcasting and exposing the real truth about South Africa and about the politics, corruption, maladministration and all happenings in South Africa, something that the Main Stream Media in South Africa is simply no longer capable of or willing to do.
The wide-reaching corruption in government, politics, politicians, government organizations and government entities, as well as the inability of the South African government and South African security services – to serve and protect the people of South Africa – spurs Scott on to protect the innocent and the minority groups in South Africa and to bring to the attention of the world the plight of ordinary South Africans.
Scott is a proud and passionate man and he serves as an example to all of us. He personifies dedication, commitment and someone willing to stand up for the principles he believes in, often at his own personal expense and often up against the wrath of those he exposes!
Scott is a best selling author of 8 books. His latest work, Children of the Mist, the lost tribe of South Africa, has taken 30 years of research through collecting a vast library of rare and valuable contemporary books and documents. The book follows the tragic history of the Griqua people from their forebears pre-1652 to their fractured state today.
Scott travelled to South Africa to launch this marvelous work and the launch took place at Kokstad during the Griqua celebration of Adam Kok III's birthday at the old laager on 14 October 2007.
Scott's interest in the Griqua stemmed from his time in the Republic of South Africa. He was schooled in South Africa and thereafter he worked for Barclays Bank in Ixopo – working at the Umzimkhulu agency near Kokstad in the late 1970's and his groundbreaking research developed from there.
Scott's biggest wish is for the South African landscape to return to such a state of normality, that he can move back to the country which he so adores.
Footnotes:
Balson's library on the Griqua
Overview of Griqua history on-line (compiled by Scott Balson)
Welcome to the huge and fast growing Loving Life Family!
This Website was established due to the constant interference and censure which Scott's YouTube channels, Loving Life, Loving Life 2020 and Loving Life LIVE, endured!
This is the NEW, IMPROVED and LIBERATED platform, where all Scott's EXPLOITS and NEWS as well as LIVE STREAMS will be enjoyed and cherished, for years to come – there is a huge searchable archive.
When you search the archive of well over 10,000 videos on the website of this platform you will see that this mission to alert the world about what is going on in South Africa has been a relentless daily task by Scott Balson for years. You will also be able to view date stamped videos covering the entire covid scam period.
Scott's YouTube videos have been viewed over 25 million times on Youtube and it is, with great regret, as a result of the YouTube platform's invasive censorship policies that Scott, our host, decided to transition from Google / Youtube to his own NEW platform – which you are now on. The transition will happen slowly and gradually over time so, for the time being, the Loving Life channels on YouTube will operate as before.
For many years Marlena de Villiers has been Scott's effective right hand and Personal Assistant – even though Scott is based in Brisbane, Australia and Marlena in Gauteng, South Africa. Marlena has been instrumental in driving the almost nightly Live Streams on the Loving Life YouTube channels. Marlena will continue to work in this key role on this new platform.
Nat Quinns, who is based in Canada, has been looking after our forums for years welcomes your suggestions and topics that you would like to be included. You can find Nat's email contact details in the contacts below.
Yes, we have an amazing team here at Loving Life!
The objectives of this new platform – outside the censorship of YouTube / Google – remain the same as Scott's vision when he took this project on as his life mission all those years back. The new site will include, as selected by Scott, Contributing Authors and Creators, Citizen News Reporters and others on the events unfolding. The focus will be on South Africa as we provide our team of voluntary reporters with this back-up channel, free of the autocratic hand of the big Internet platforms.
We aim to have sections dedicated to projects like the independence of the Western Cape, the Real History of South Africa and a section on Christian values.
Scott's vision was always to build a great community platform and now that vision is being realised thanks to the wider Loving Life community and the channel's recognised heroes (in order of being recognised):
Philippe van Welbergen (2018)
Dwayne Krummeck
Nicoleen from Mother's Mission
Marlena de Villiers (2019)
Shawn Pate
Dan Berriman
Petrus Sitho
Winston Coetzee
Geben Jonker (2020)
Shane Vickerman aka Jan van Riebeeck
Marius Terblanche aka VIKING_BOER
Natalie Quinn

Michelle Mullard aka SHORTY

Colé van dais (2021)
Dr. Peter Munns
Dr Peter Hammond 
Clay Wilson (2022)
Mark and Mel Fouche
Michaela Thiessen-Hart
Musi Nkozi
Dr Ellapen Rapiti (2023)
Here are our current Loving Life community members representing different areas:
Winston Coetzee – our resident musician

Dan Berriman – our resident Priest
Lyn Ward – our resident artist
Michelle Mullard aka SHORTY – our resident citizen reporter based in Cape Town who covers live events, protests and other news in the Cape Town area and who also looks after our Instagram Platform
Natalie Quinn – our Forums guru
In the next few months we will be adding new features and functionalities to this platform and we encourage you to contact us regarding any news tips, suggestions for live streams as well as suggested new platform features.
Our Contact details are contained on the Contact Us Page of this Website and should be directed as follows:
Host: Scott Balson – (News, coverage of Live Events, Videos, Images, Stories, Compatible YouTube channels or Reporters for publication as well as to become Volunteer Contributors)
E-Mail: host@lovinglifelive.com
Web Admin & Technical Matters: – Registration enquiries, Alerts about errors, Development and Improvement, Suggestions to add features to the platform
E-Mail: technical@lovinglifelive.com
Live Streams: Marlena de Villiers – Looks after setting up of Live Streams and General Administration (if you have a story, she is the person to contact)
E-Mail: livestreams@lovinglifelive.com
Our Citizen Reporter: Michelle Mullard – Our Reporter based in Cape Town who covers live events, protests and other news in the Cape Town area and who also looks after our Instagram Platform
E-Mail: instagram@lovinglifelive.com
Forums: Natalie Quinn – Our Forum Guru based in Canada
E-Mail: forums@lovinglifelive.com