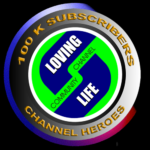 VIKING BOER
Moderator
I SALUTE ISRAEL AND THE IDF FOR HOLDING OUT SO LONG AGAINST THESE ISLAM CULT TERRORIST GROUPS. Day in and day out they face attacks and rockets and when Israel retaliates, the world is shouting at them for defending themselves. What a lot of hypocrites !!! Israel is still very nice towards its enemies who want to destroy them and wipe them from the face of the earth. BUT WAIT !!!! ENOUGH WILL BE ENOUGH VERY SOON. MARK MY WORDS.
I THINK THE WHOLE OF ISRAEL IS BY NOW GATVOL WITH THESE SCUMBAGS AND STONE-THROWERS WHO JUST DO NOT WANT PEACE.
Israel should chase the Islam cult and all its followers out of Israel once and for all.
PLEASE PRAY FOR THE PEACE OF JERUSALEM – PSALM 122 V 6.
SHALOM.